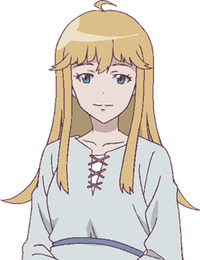 Dorothy (ドロシー Doroshī) is the descendent of the Dorombos banished to a remote region by the Yatterman in Yoru no Yatterman. She is Leopard's mother, and had been living peacefully along with Voltkatze and Elephantus until she became ill and died due to the Yatter Kingdom robotic guards preventing Leopard from getting medicine for her, which inspired the new Doronbo Gang trio to start their journey. She is voiced by Shizuka Itou.
Ad blocker interference detected!
Wikia is a free-to-use site that makes money from advertising. We have a modified experience for viewers using ad blockers

Wikia is not accessible if you've made further modifications. Remove the custom ad blocker rule(s) and the page will load as expected.